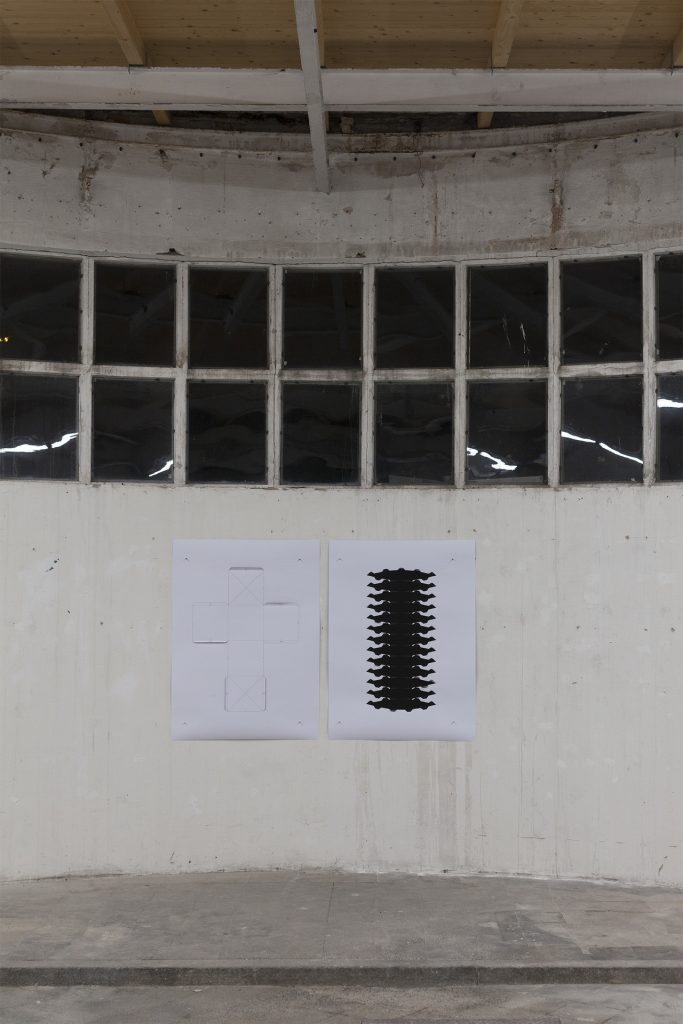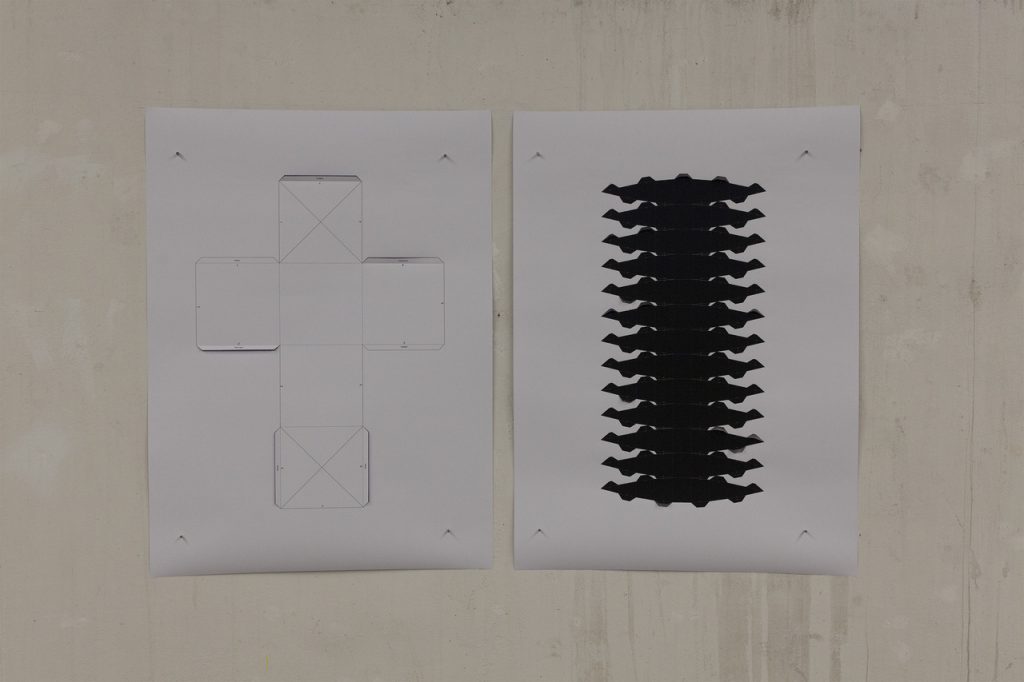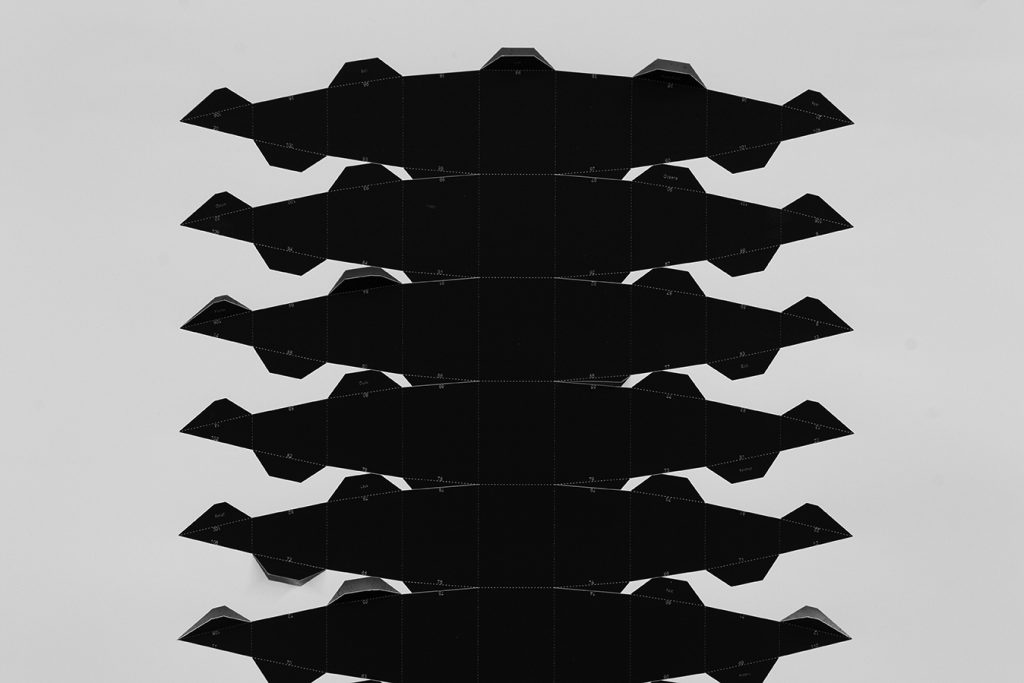 2019
Technique: Print
Dresden Residence in the Riesa Efau 29.4- 4.5 2019
Are we able to redefine our units of the world measurement in a different way?
Two unfolded geometric solids represent the local and global space. The first one symbolises home, privacy, seclusion, own rules. The second one represents the public, shared, natural environment claiming the respect for balance. To take a stand means a relationship having impact on either decomposition or stabilisation of the other solid. Mutuality!
Dve do plochy rozložené geometrické telesá reprezentujú lokálny a globálny priestor. Jeden je symbolom domova, súkromia, izolácie, vlastných pravidiel. Druhý je symbolom verejného, zdieľaného, prírodného prostredia, ktoré si nárokuje rešpektovať rovnováhu. Zaujať stanovisko znamená vzťah, ktorý má dopad na rozklad či stabilizáciu druhého telesa. Vzájomnosť !